Financing your plastic surgery procedure
Care Credit
Qualified applicants may receive interest free financing through CareCredit. In just minutes you can get approval for a health credit card that pays for all or most of your procedure.Not only is approval fast, but CareCredit offers a variety of 0% interest and low interest payment plans suitable for every budget.
Click here for more information and to apply.
---
Other Options
Most people don't know about the financial resources available to help pay for cosmetic surgery. At RS Plastic Surgery, we are dedicated to finding an option that works for you and accept a variety of different payment methods. Breaking payments into smaller monthly payments will help you get the look of your dreams without the burden of paying for it at once.
Some patients have obtained new low or zero interest credit cards or health care cards expressly for their cosmetic procedure. If you are hesitant to open up another credit account, you can simply use your current credit card to pay for cosmetic surgery. We accept American Express, Visa, MasterCard, and Discover cards.
Another option for financing your surgery is taking out a loan from your bank. Although this approval process can take much longer than Carecredit and does not have no-interest options, you can still get very favorable terms to finance your new look.
---
Protect Your Investment With The Gold Standard in Insurance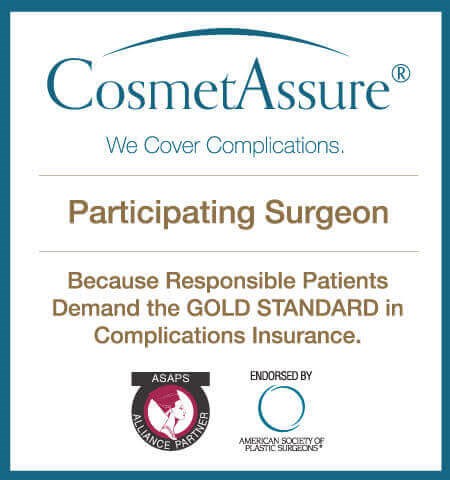 We understand that when you elect to have a cosmetic procedure, you are making a financial investment in yourself. To provide you with the highest level of patient protection and safety there's CosmetAssure. With CosmetAssure, we offer our patients a proactive step in helping to protect your physical and financial well-being in the event of a rare or unforeseen complication. CosmetAssure is exclusively available to members of American Society of Plastic Surgeons and The American Society for Aesthetic Plastic Surgery.
Please click on here to learn more about this insurance policy.
---